Seville…Why Seville?? Because it is my favorite city 🙂.
I had the opportunity and pleasure to live there during 1 year and it has been the most beautiful stay abroad of my life. I truly believe that Andalusia is a little corner of paradise, and that Seville is a magnificent city.
Tips for the city: I added also some accurate places to go so you could discover places, that even some locals might not know (for real!).
Monuments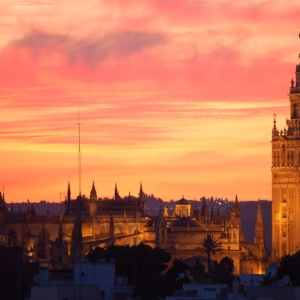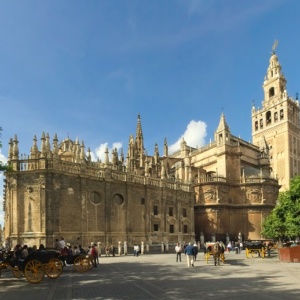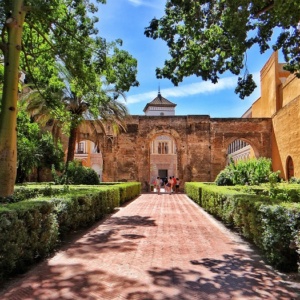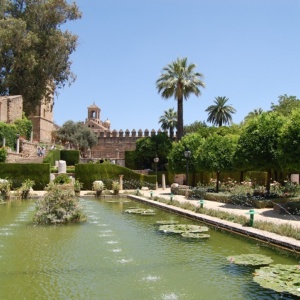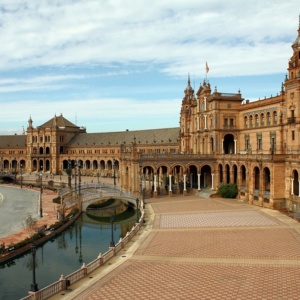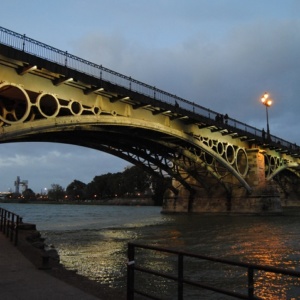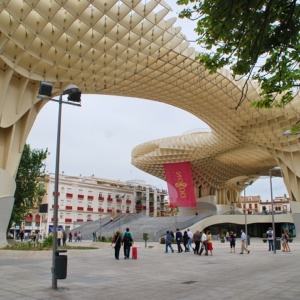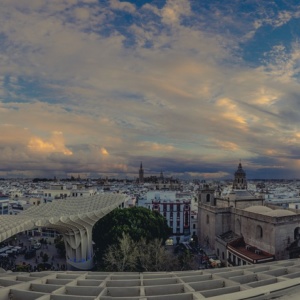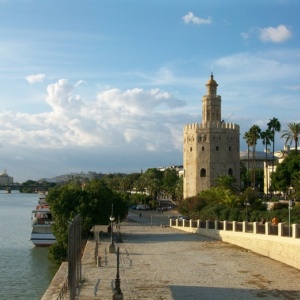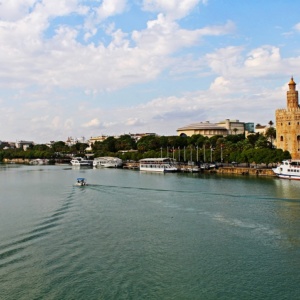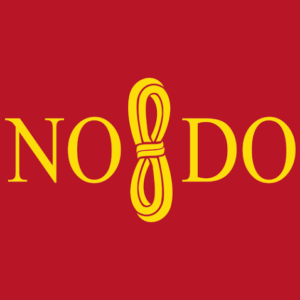 a

*Explanation of the symbol of Seville:
NO8DO
Places of interest
Alfalfa, Calle Betis, Macarena, Triana and (my favourite place) Alameda de Hércules.
Very Tasty Tapas
Las Ovejas Negras
The tastiest tapas I have ever tried 😉, a Tour Guide recommended me it.
Taberna Coloniales
There are two of them in Seville, this one is more typical.
Casa Antonio Los Caracoles
Nice place to discover some typical dishes.
Nikkei Bar
Restaurant half Japanese, half Peruvian, delicious 😉.
San Marco Restaurant
San Marco, de Santa Cruz, it is delicious, the prices are a bit more expensive than the average but it is totally worth it.
Bars
La Bicicletería
My favourite bar in Seville 🙂. – Facebook page
La Cacharrería
Good to start the night, they have delicious cocktails, cheap Caipirinhas.
Urbano Comix
Thematic and original bar. – Facebook page
Taberna Peregil
Try a typical drink from Seville, the "vino de naranja".
La Cervecería Internacional
Facebook page
Tapacopas
Cheap cocktails.
Mercado Provenzal
40 cents the beer!
La Taberna del Dragón Verde
Thematic bar. – Facebook page
Places To Go Out
Malandar
Facebook page
Utopia
Facebook page
Kafka
Facebook page
Caja Negra
Good live performances. – Facebook page
Fun Club
Facebook page
Los Corralones
My favourite place to go out, but it has closed down.. who knows it might open again! It is worth the visit though. – Facebook page
Casino Terraza
An open-air Disco. – Facebook page
Free Walking Tour
Pancho Tours – Best Free Walking Tour Sevilla
Legends' Walking Free Tours (every day at 11am. for 2 hours), Food&Wine Tasting Tours, Day-Trips, Pub Crawls in Seville. They are citylovers and organize the best free tours in Seville, VIPs Tours, Jewish Quarter Tour, Guided Tour Alcázar, Guided Tour Cathedral, Pubcrawl Nightlife, Tapas (n°1 in TripAdvisor Tapas de Sevilla). Not to be missed!